Subaerial
Duo album with
Kit Downes.
August 2021
SN Variations
.
Cover art:
Maya Rochat.
More information....


5 S-Bahn
Cassette and blue vinyl release. September 2020
Boomkat Editions | Documenting Sound.
More information...
Paradise 94
Solo album, vinyl released March 2018 on Modern Love.
Cover art:
Rebecca Salvadori.
More information....
Forma
Multichannel tape and live cello. Commissioned by
INA GRM
.
Split release with
Max Eilbacher
, released 2020 on
GRM Portrait Series / Editions Mego. More information....
RFG Inventions for Cello and Computer
A collaboration with Peter Zinovieff, released February 2020 on
PAN
.
Co-produced with ZKM. Artwork by Johannes Schnatmann & Bill Kouligas.
More information....


Oliver Messiaen - Louange à l'éternité
de Jésus
10 inch black Vinyl / Digital.
Released June 2020 on Modern Love. Artwork by Anton Bialas and Kamilya Kuspanova.
More info...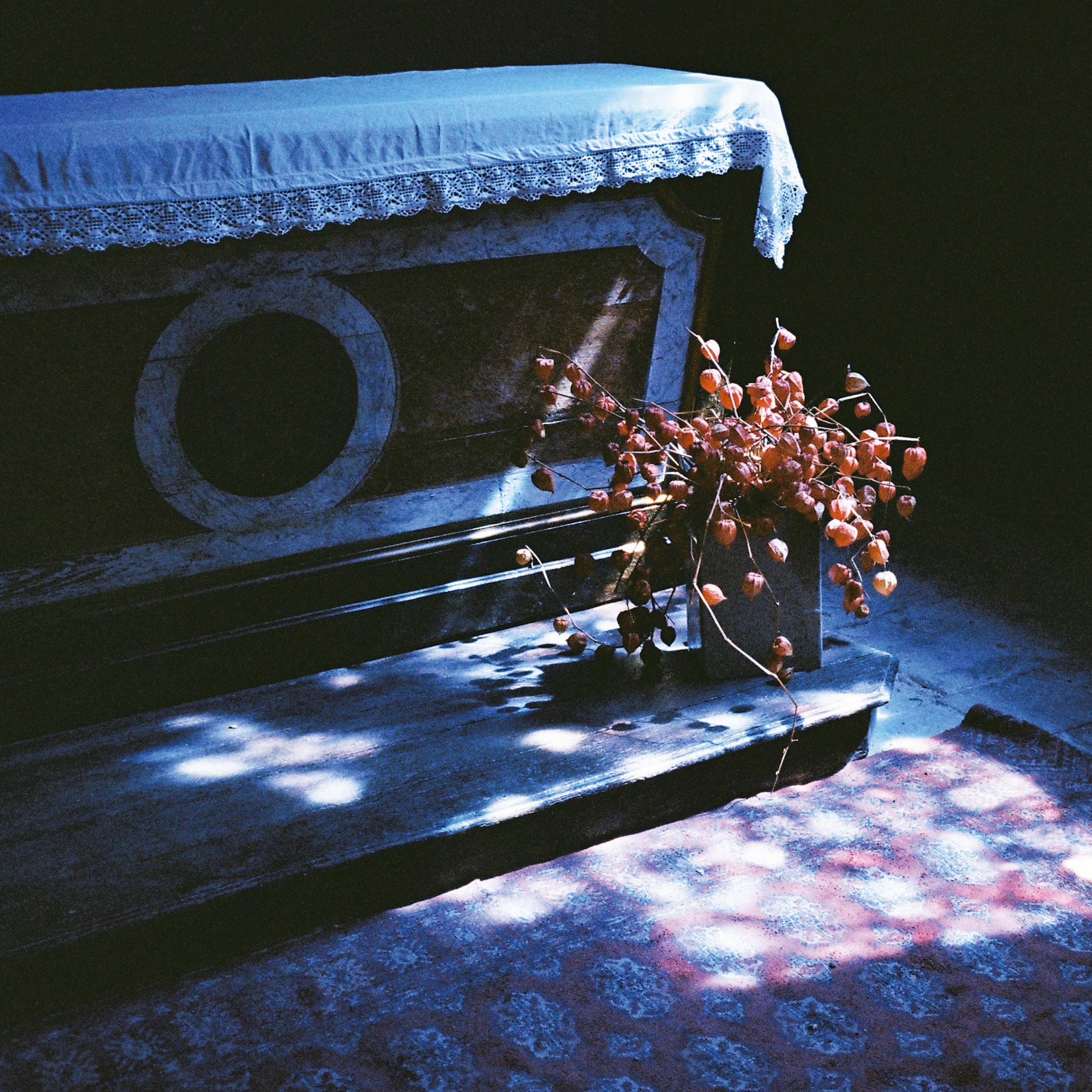 Lament in Three Parts
Solo album, released May 21 2020 on Cafe Oto's digital label TakuRoku.
Artwork by Billy Steiger and foreword by
Sophie Fetokaki
.
More info...
Scelsi EP
Featuring Giacinto Scelsi's 'Duo for violin and cello'. Released 2016 on SN Variations.
Also Chris Watson's 'Invertebrate Harmonics' and Honshirabe 本調 performed by Joe Browning.
More info...


Three Or One
The music of J.S. Bach. Released October 2021 on
ECM NEW SERIES.
Fred Thomas (piano), Aisha Orazbayeva (violin), Lucy Railton (cello).
More information....


False Positive
Original Sound Track,
'False Positive'
A24 films. Released 2021 on Lakeshore Records 2021.
A collaboration with Yair Elazar Glotman.
More information...